I have been a Strategist at Six for 12 months, so I think it's time to walk you through what a typical day in my professional life looks like.
Let's start with me popping my bike in the bike room and getting to my desk. On arrival, I catch up with people on my pod about what's happened in our lives in the 15 hours since I last saw them.
This pod isn't actually a dedicated pod just for us strategists. We have the pleasure of sitting among business development and members of our senior management team. This usually means our conversations swing from business critical to completely ridiculous in a very short amount of time. One minute we're on client development strategies, the next minute (all too often) it's my dating life!
Anyway, back to work. The next thing I do is check my emails to see if any projects or clients require urgent action.
Six has a great mix of clients and brands: some longstanding relationships, such as Lloyds Banking Group and BP; and some growing relationships in which we work on bespoke strategic projects, such as Target Group and L&C.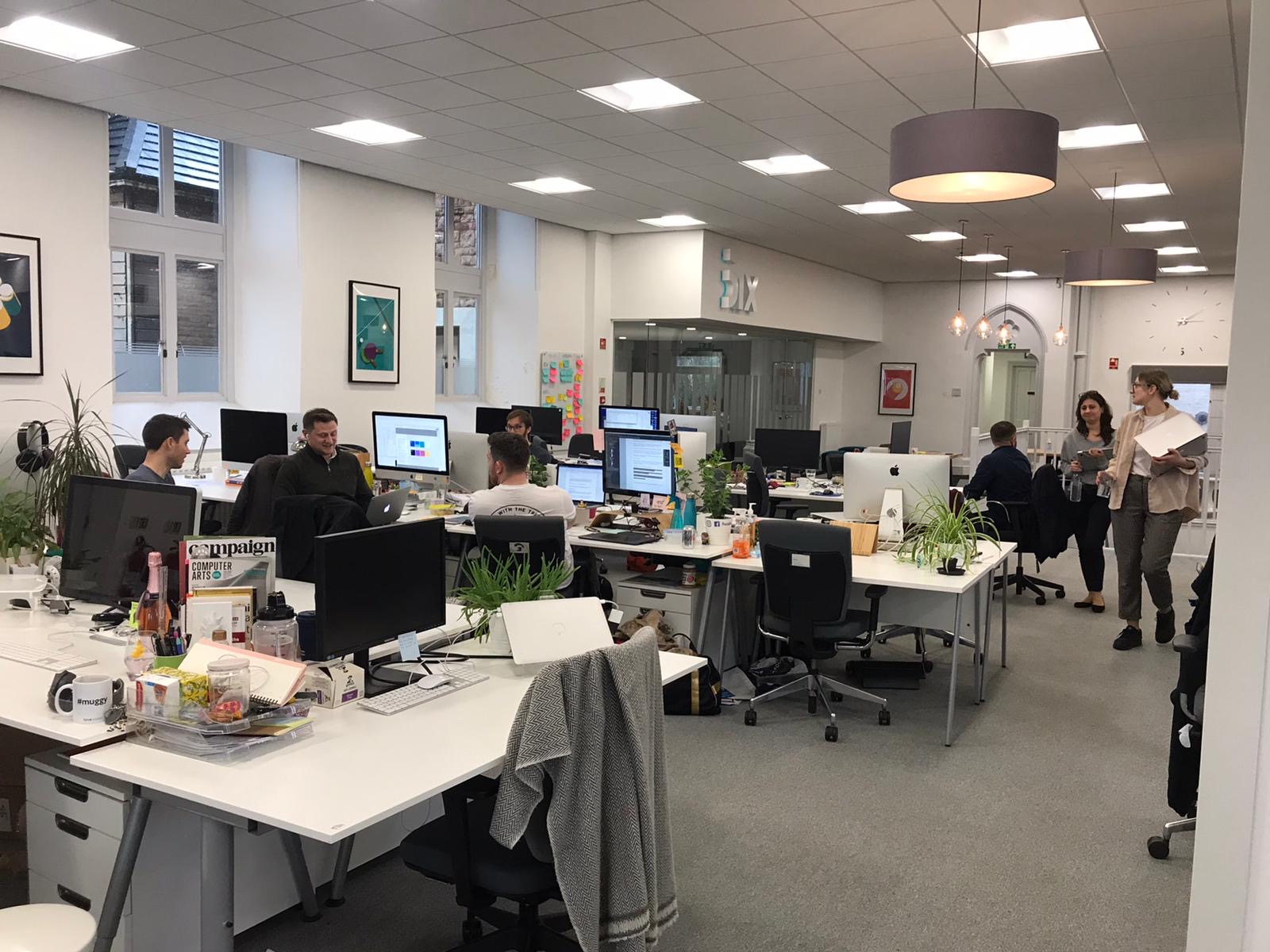 All our relationships are both strategic and creative. For the longstanding relationships we mostly develop product/service propositions, undertake customer journey mapping and develop digital and campaign strategies that are brought to life by our UX, creative and development teams. For the bespoke strategic projects, we work across brand development, campaign planning, employee engagement and change communications, which result in creative identity development, internal and external campaigns and the development of digital experiences.
I am strategic lead for a particular part of one of our longstanding relationships, and also work on at least two bespoke strategic projects or pitches at any one time. This balance is perfect for me. I enjoy the in-depth knowledge you gain from a close working relationships, but I also love the variety and quick-paced nature of the bespoke projects and pitches.
Having established nothing needs my urgent attention – which it rarely does, as the client services team builds amazing relationships – I make the most of the toast and jam for a quick-fix snack.
Let's say my project for the day is around brand development. The general planning process involves interrogating the brief, conducting research and then developing the strategy. We make sure that our clients are aligned with the 'strategy formula', which uses the multiplier effect of the quality of the upfront strategic development combined with the value of the creative output. We also work with our bespoke brand culture model, which has purpose at its heart. After all, a brand purpose should drive every action a brand takes.
During my typical day I'll also have creative briefings or creative catch-ups, plus project or client meetings. I am responsible for my own workload and client relationships, and our Senior Strategists, Jenny and Nicky, have visibility over all the projects in the agency. This ensures we can support each other from strategic and professional development perspectives, as well as ensuring everyone's workload is manageable.
When it comes to lunchtime, we generally gather downstairs to eat on the sofas or play a game of table tennis. If the event room is free and the mood takes us, you can sometimes find a renegade band of cartoon watchers on the big screen (current favourites include Archer of Disenchantment). On a Friday there is often a group of pub goers (The Alma is our local), and if everyone has done their timesheets, the beer fridge is open from 4pm also.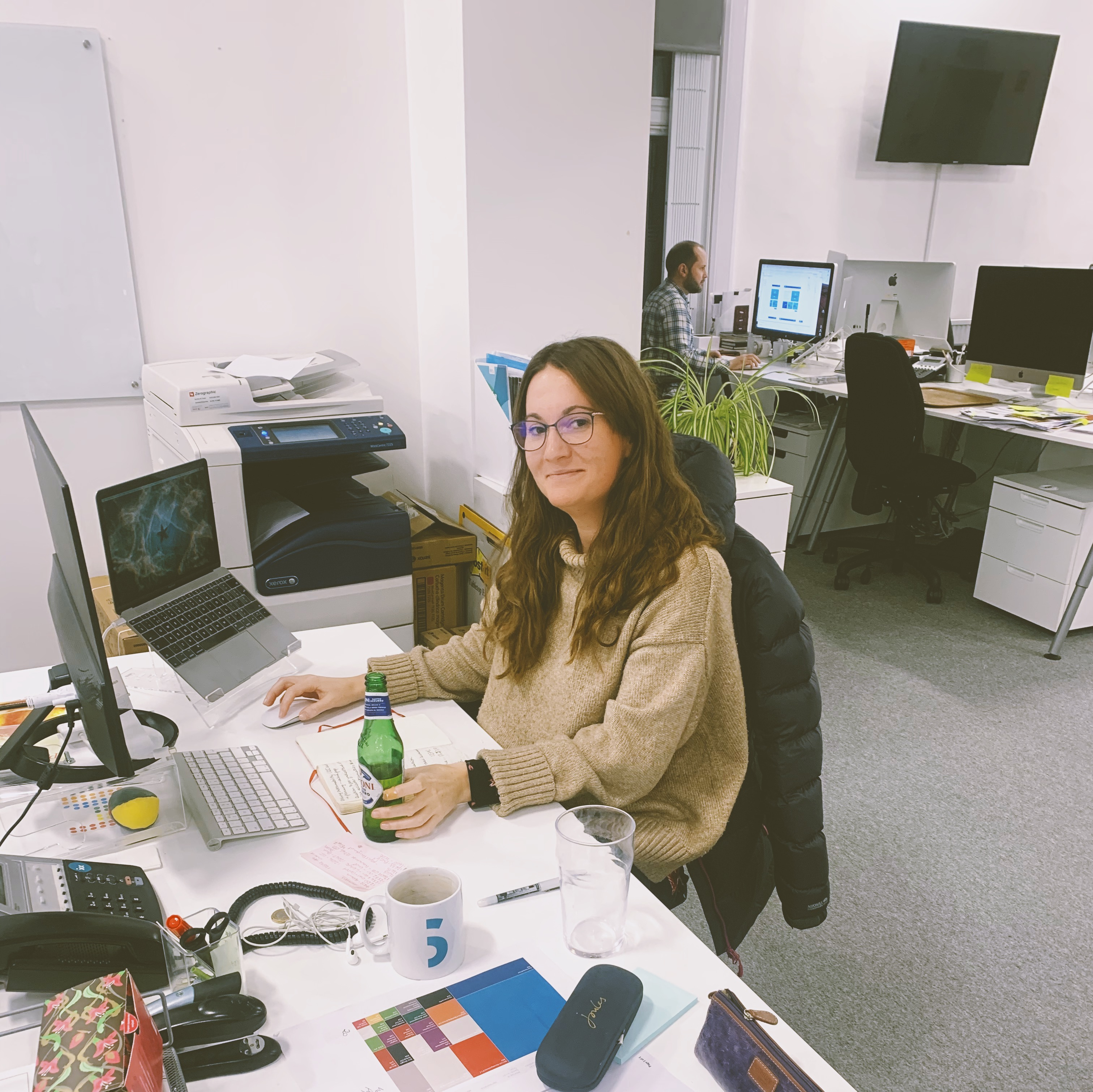 So, there is a typical day in my professional life – a day filled with brand and campaign planning, friendly faces, toast and coffee. The last thing I do is jump back on my bike (which reminds me, I need to get Jack, one of our very talented art directors, to help me with an issue with my bike gears) and cycle home at around 5.45pm.
Do you like the sound of Laura's day? We're currently looking for an experienced Strategic Planner to join the Six team! Find out more about the vacancy.