New regulation was on the horizon. London & Country Mortgages (L&C) wanted to create a successful and supportive working culture without compromising on their compliance to the regulations. They asked Six to help develop and embed a new set of values and behaviours to help them achieve their goals.
Taking an insight-led approach, we used our full 360° immersion process to get to the heart of L&C. We worked with a diverse cross-section of the business, from ExCo to managers to front-line colleagues, to really find out what made the company tick. Through a series of workshops, we learnt what brought colleagues to L&C, and what challenges they faced.
"It was all about working together – with all our colleagues – to take on board views and opinions. This was an invigorating process that's created a real sense of togetherness across the company." – Andrew Thomas, L&C's HR Director.
In doing this, we began to see how we could build on L&C's existing team spirit.
Because, when we imagine a successful employer brand, we think of a unified team. A team that's motivated and accountable. A team that's ready for anything.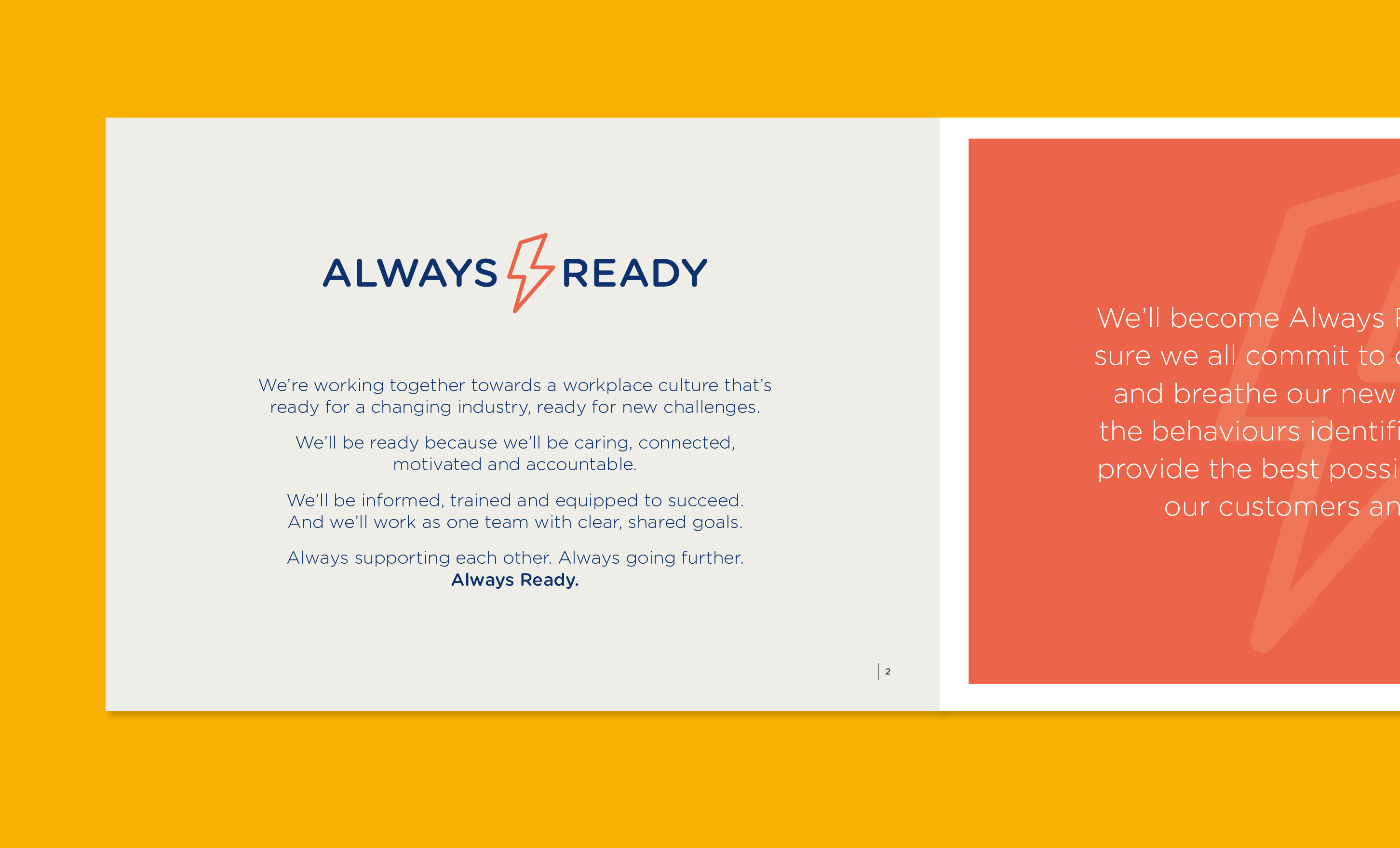 And to build that kind of team, culture is key.
We knew we could harness L&C's consumer brand to help us create the internal brand we needed. An internal brand that would make waves. That could reignite the workplace culture.
Developing the values
That internal brand led us to four values that perfectly summed up the culture L&C wanted to create. Those values were built around a leading phrase: "We will always be…"
Supportive
Connected
Respectful
Dynamic
From these values, we built a creative campaign focused on revitalising employee engagement and strengthening the internal culture.
Delivering the impossible
It was a rapid turnaround. In just a few weeks, we went from discovery to launching a company-wide values campaign.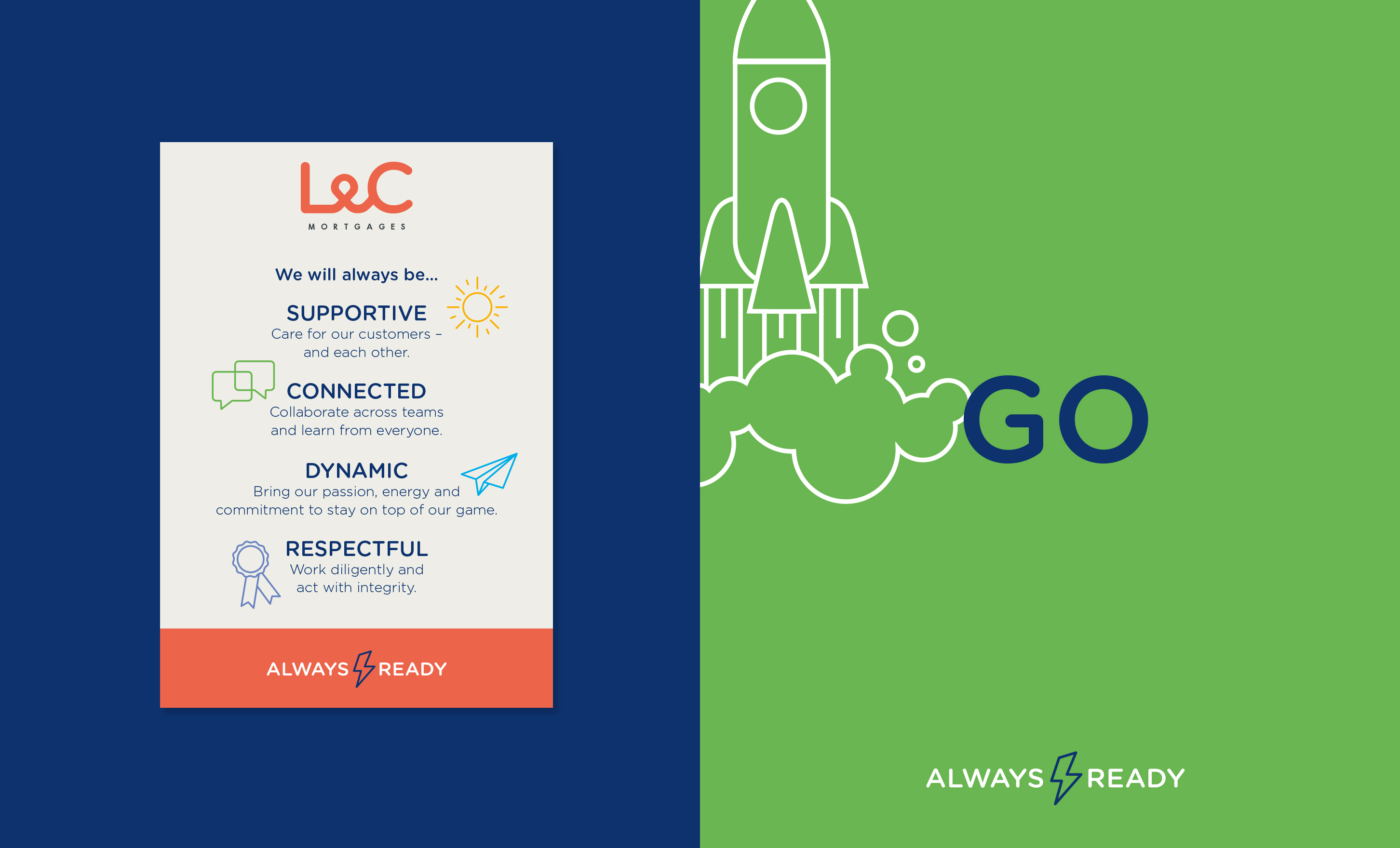 The regulatory deadline was looming. Timings were tight. There was only a short window to develop the values and deliver the required training.
We stayed close to the L&C project team to make it happen. We set daily meetings to assess the day's objectives, consider learnings from the previous day, and resolve any potential blockers.
This responsive, close-knit approach worked. In fact, we think the results speak for themselves.
856 employees trained in 43 workshops over just 6 days.
95% uptake/completion of the values training in less than 3 weeks
Nominations for the reward scheme increased drastically in Q4. They're up x 4.5 compared to Q1 (180 vs 40)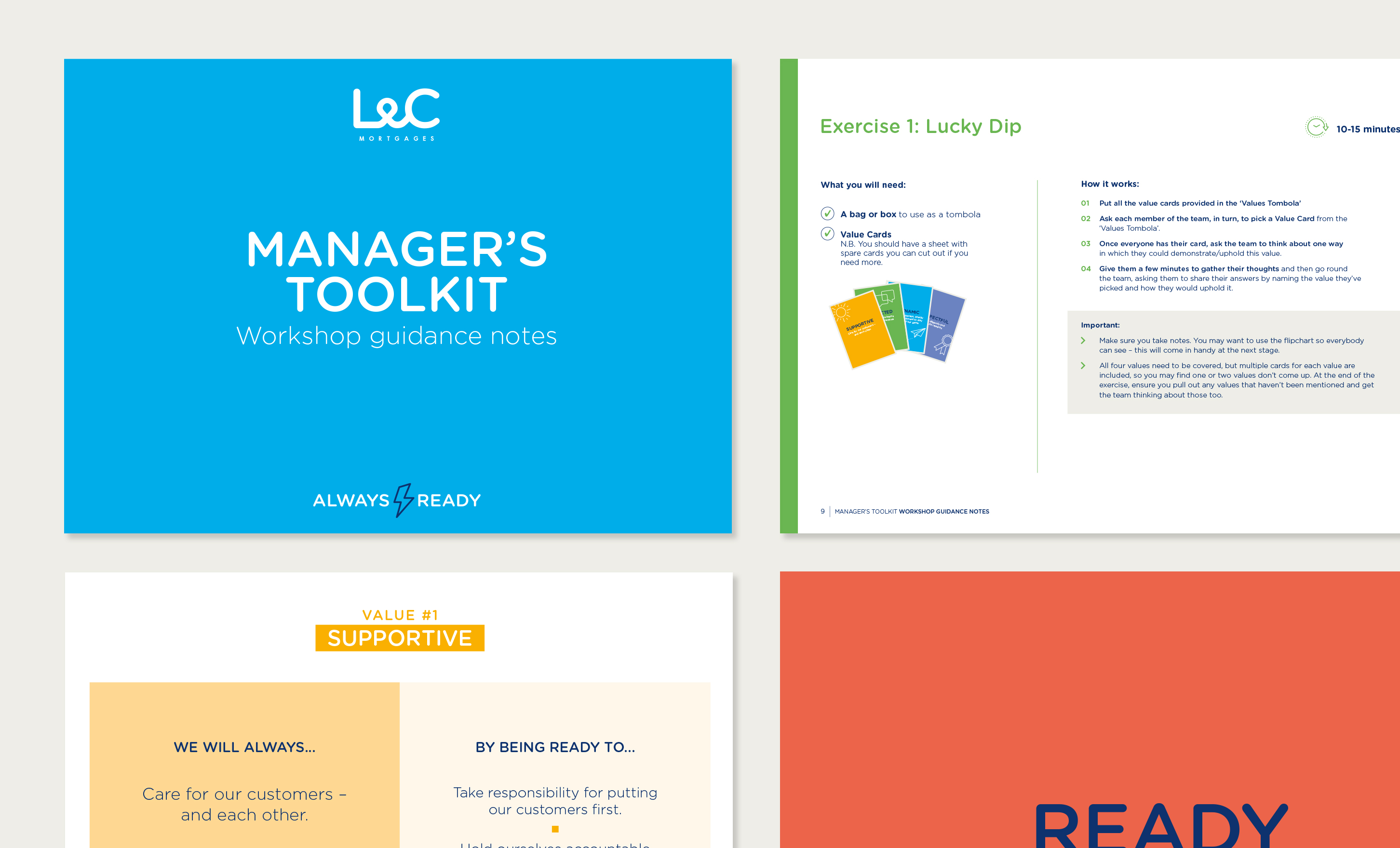 Looking back on our success
We're proud of the work we produced for L&C on a tight deadline, with strict regulations always in the back of our minds. By working in a truly agile and collaborative way, we ensured the project was delivered on time, with no compromise on quality.