It's hard not to long for a time when things were precedented. Certain.
We're living in a world defined by a pandemic. For the last few months, brand messaging has centred around what they're doing for customers and staff in these unprecedented and uncertain times.
But things are, in some countries, starting to ease. The UK is cautiously peeling back the corners of its lockdown and having a look to see what's developing underneath.
And brands can now focus more on the future than on the immediate present. The chance has arrived to reinvent, reinvigorate and recognise there is an opportunity to sensitively and empathetically connect with audiences and move forward, rather than stay still. As brands compete for attention post-lockdown, the purposes, strategies and proactive approaches they put in place will have a lot riding on them.
So what are some of the tactics and trends we're already seeing as brands flex their marketing muscles in preparation for a post-pandemic world?
1. Branding PPE
From the early days of the pandemic, designer clothing brands like Prada, Balenciaga and Louis Vuitton made public their intention to either produce face masks themselves or purchase them in bulk and donate to their national health services.
But PPE isn't just for right now, and it isn't only fashion brands. Cruise line Royal Caribbean has announced their plans to create their own branded face masks for use on their cruises. It's a canny move in an industry that may suffer the lingering fear of the coronavirus for a long time to come.
Charities too are using PPE to help raise awareness. Many have suffered deeply from a loss of footfall and donations, and PPE gives them a unique opportunity to spread their message, save their brands, and generate revenue. Vancouver Aquarium, for example, partnered with local soccer team the Vancouver Whitecaps to promote their own face masks – and sold so many their website crashed multiple times. The money from the sale of the masks has saved the aquarium from permanent closure, and the awareness spread by those wearing the masks will have long-lasting positive effects.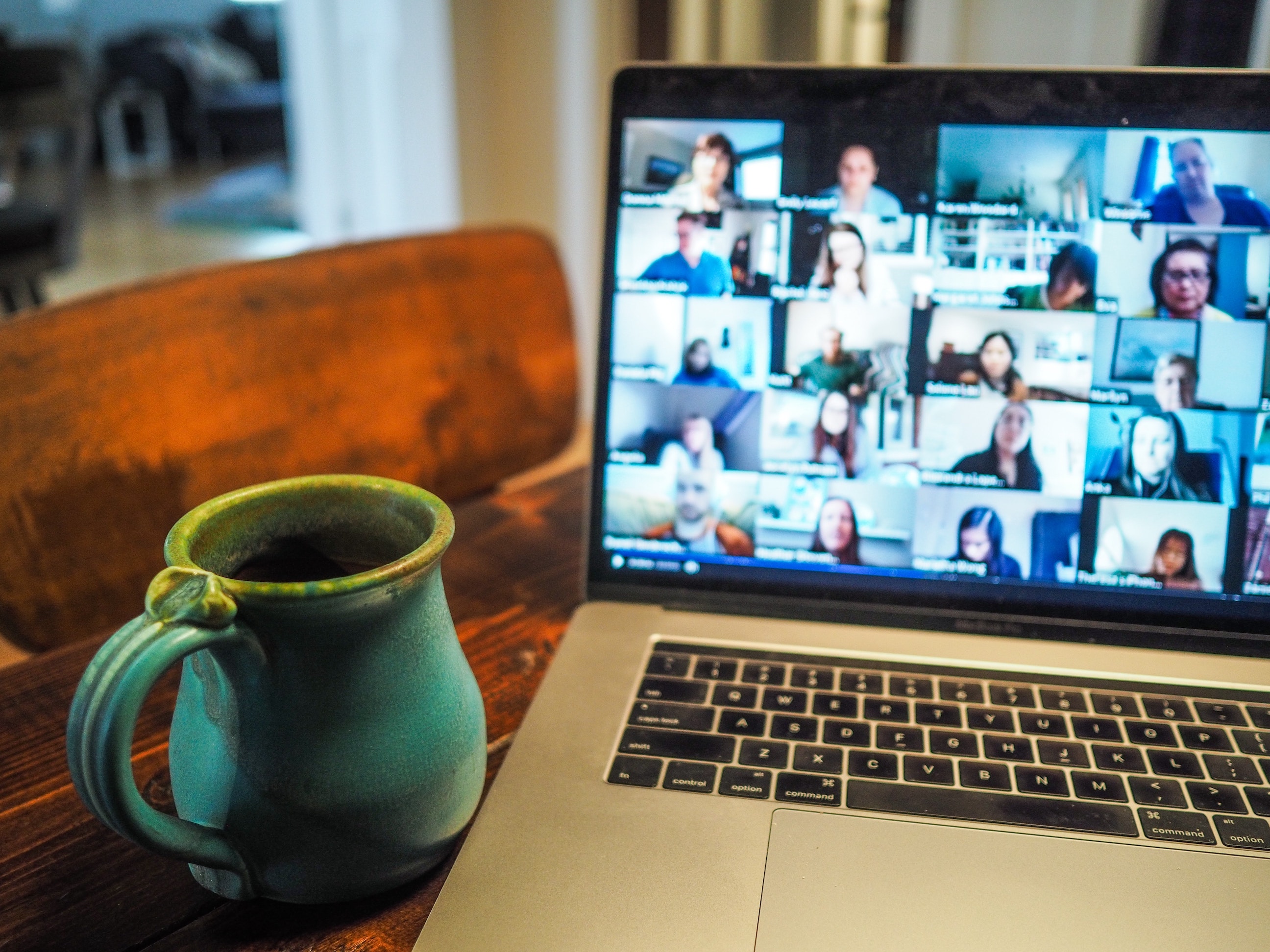 2. Making the most of the virtual space
As video calls and online conferences become ever-more embedded into our daily lives, some brands are taking advantage of the opportunities there.
Paint company Behr, for example, have created a series of virtual backgrounds for users to download and use on their Zoom calls – tidy and stylishly designed rooms to hide the windowless back rooms or kid-clutter, with the walls of course decked out in beautiful Behr hues. And make-up brand L'Oreal have collaborated with Snap Camera to create a series of make-up filters for Snapchat, so you can get the full-face L'Oreal look without having to put any effort in.
3. Getting in on the gaming industry
Gaming was already growing explosively as an industry, but since the start of the pandemic it's only got bigger. In April, Microsoft reported a whopping 130% growth in multiplayer engagement.
Brands like Coca Cola and Red Bull had already begun to expand partnerships with eSports teams and gaming companies, but we wouldn't be surprised if more and more brands move into this space. After all, eSports tournaments can be played and watched remotely, which means sponsors can reach huge audiences even while stadia remain empty of fans.
Just like with PPE, charities can benefit from partnering with influential online gaming figures. In May, two popular Minecraft YouTubers teamed up with SOS Africa to fundraise for their Emergency Food Relief Appeal – an initiative begun in response to the food shortage in South Africa during the country's lockdown. Over the course of a livestream, donations by fans quickly eclipsed the initial goal of £20,000 and ended up raising an astonishing £75,000 in just three hours – far more than the charity had ever achieved during a fundraiser before.
Gaming isn't going anywhere. And, while sports fans largely remain at home, eSports might just be the perfect place for brands to start focusing their marketing budgets.
4. Enforcing social distancing in restaurants
The hospitality industry has been one of the most hard-hit by COVID-19 and worldwide lockdowns. Sadly, even as other restrictions are lifted, it will likely be a long time before restaurants can open the way they used to.
That isn't stopping them getting creative, though. McDonalds re-opened 33 drive-throughs and made headlines recently, and restaurants in Italy and Hong Kong made the news by installing plexiglass dividers to ensure social distancing was enforced.
Familiar chains like Pret-A-Manger have begun to reopen for takeaway in the UK, and the creativity of the industry is clear to see as many brands work ceaselessly to adapt to the 'new normal' and keep their businesses afloat.
5. Putting people first
If the coronavirus has proved one thing, it's that the public want to see authentic messages from brands. As the pandemic rages, our trust has constantly shifted as everything from our political institutions to where we purchase our PPE has come under scrutiny. But that trust has to go somewhere, and recent research published by Twitter showed that 77% of people feel more positively about brands that are making a visible effort to support society during this crisis.
It's no coincidence that the brands who've put their money where their mouth is are, on the whole, enjoying more consumer confidence than those who've stayed silent or been found to be acting contrary to their public messaging. Waterstones, for example, came under fire when disgruntled employees revealed they were being asked to work in unsafe conditions, even as the bookseller insisted necessary precautions were being taken.
Meanwhile, some supermarkets and banks like Nationwide put in extra effort to open early for vulnerable customers and/or key workers, helping make a difficult situation just a little bit easier.
Only time will prove the outcome of these decisions, but it will be interesting to study consumer trends over the coming months and see which brands reap the rewards, and which suffer. One thing is for certain: brands need to act like leaders and demonstrate purpose and intent if they are to keep their audience's trust and loyalty – and ultimately stay resilient and relevant.
Have you noticed any trends recently or seen some excellent advertising aimed at a post-lockdown world? Get in touch and let us know. Plus, look out for our follow-up thoughts on strengthening your brand and realigning your marketing tactics for a changed world.