HR has evolved over the years as the world of work continues to change dramatically. It's being shaped by technology, new working, multi-generational attitudes and by pushing further into the strategic decision-making area of an organisation – the boardroom.
HR are now the instigators of change. They are the enablers, the communicators, the trainers, the role models. Without HR, who focuses on training managers to act and behave according to a brand purpose? Who is there to ask the tough questions around the effect of change on people, or the impact on success if we don't communicate in the right way?
The truth is, we are living in unprecedented times. Times in which culture and purpose are being tested left, right and centre.
So, how do we lead in a time where an entire population is put under enormous pressure to change its habits rapidly? How can businesses change their working practices practically overnight, as they are currently being forced to do?
How can HR work with leaders effectively, quickly and in a timely manner to ensure our people are not just well protected from more practical changes, but in emotional ways too?
There is one key word that feeds into the answers to all these questions: resilience.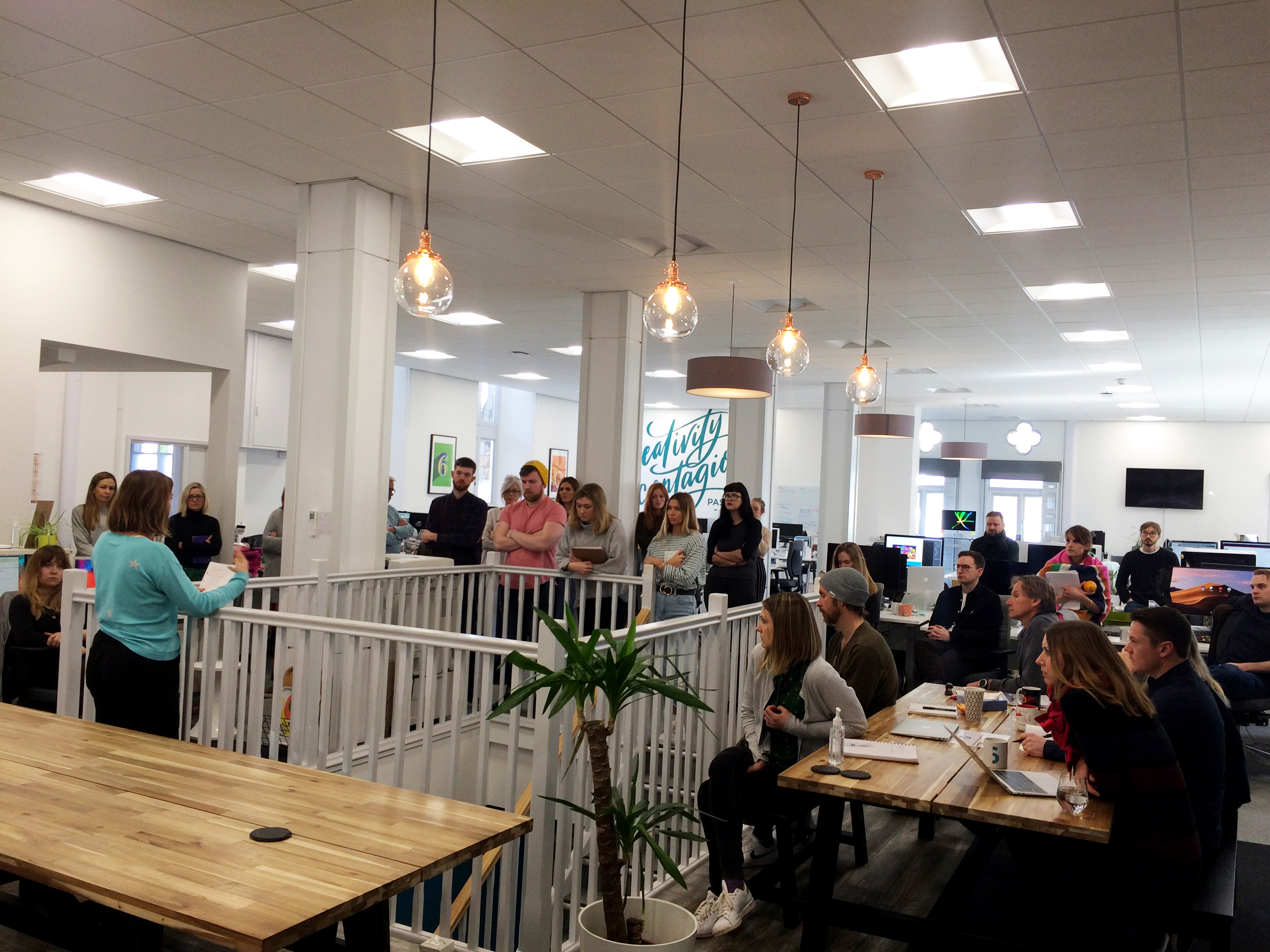 The ongoing coronavirus pandemic is a situation that changes daily and has become an unpredictable source of anxiety. Many of us feel a certain lack of control and an unnerving uncertainty that triggers fear in our brains.
We have an obligation to look after our employees, whether it's mitigating travel risk or looking after their general health and wellbeing. We certainly don't want to communicate panic, even if we're feeling it ourselves.
So how do we manage this new and ever-evolving stress? How do we build that vital resilience?
One helpful tool that we could use is the Energy Mapping technique. I've employed it many times to help build resilience in a workforce, and it could provide valuable support in the medium term. You could give copies of the chart below to your teams to help take back some control over how they are feeling – a few tweaks to their energy and thinking about the small actions could help put them in a more secure place. I'd also recommend regular if not daily 1-1's if this is totally new to them.
As businesses adjust to the prospect of disruption, organisations are facing a continuing period of uncertainty and change. Again, resilience is a key way we can ride the changes out and protect our workforce.
"Developing resilience (being curious, optimistic and motivated) requires regular practice. We need to call upon and develop all our reserves of energy, preferably daily and particularly during times of struggle." – the CIPD
In order to harness resilience, we need to pay attention to our five energy sources – soul, body, heart, mind and spirit. We can encourage that consciously (at first) by writing down and carrying out some deliberate activities in each of these five areas.
We can also spread this energy to the people around us, even if that has to be remotely for a while. Interaction with our peers can keep us sane and stave off the feeling of isolation, and help them in return.
Many are feeling anxious and worried about coronavirus. Concern abounds over their own health or that of their family; their job security and the fear of having to stay at home long periods of time; or worry about the need to self-isolate and the potential lack of contact with others.
I would advise all my network to read the latest tips from UK Charity Mind and look to how this can be incorporated into your Energy Mapping. Encourage employees to take control of their health and mental wellbeing by using it as a tool to map their own emotional changes.
A situation like this is one in which HR can come into its own. You can ensure that you mitigate the risk on the rocky road ahead for your organisation's biggest asset – your precious, brilliant people.