I've been an active seller on Depop for about 18 months now. When I'm not working, I spend my evenings packing up orders or sourcing new stock online (I often squeeze in shipping my orders and some charity shopping on my lunch break).
If you haven't heard of Depop before, it's a global fashion marketplace app popular among Millennial and Gen-Z users. Its purpose is "buying, selling and connecting to make fashion more inclusive, more diverse and less wasteful."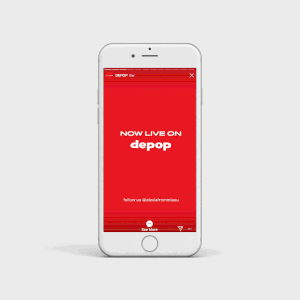 I love Depop, I love shopping sustainably and I love the uniqueness and creativity of the fashion available. Not only is it a great platform for those reselling and upcycling, it also has a variety of independent designers and brands. Selling their designs on Depop can help them break into the fashion scene.
I started buying and selling second-hand clothes and accessories when I left university last year. I was working part-time and needed to increase my income, and saw an opportunity to sell on Depop. Fast forward 18 months: I now sell a mixture of designer, vintage and trend-lend fashion items (all second-hand or old stock) which I ship in biodegradable packaging. I've sold around 400 items in the last year.
Since I started selling on Depop, I've seen a lot of articles talking about 'the gentrification of second-hand shopping' – generally accompanied by a negative tone. I've certainly noticed the prices sellers are charging for second-hand fashion have increased significantly. So much so, in fact, that buying fast fashion is sometimes the cheaper option. The terms 'vintage', 'y2k' and 'rare' can see a second-hand Nike jumper sell for £60+.
The price of second-hand clothing is rising as some sellers are turning Depop into a successful business. But does that mean we should be encouraging people to sell less second-hand clothing? I don't think so.
Many are against people sourcing high quality, affordable goods from charity shops and reselling them at a higher price, as it makes that clothing less accessible to poorer shoppers and communities.
It's a valid observation, but it's worth noting that charity shops don't technically exist to serve less affluent shoppers – they're there to raise money for the charity they're supporting. So people buying clothes from them, no matter what they go on to do with them, is a positive.
Sourcing and selling second-hand fashion also helps contribute to a circular economy and extends the life of our clothes, reducing the amount which end up in landfill.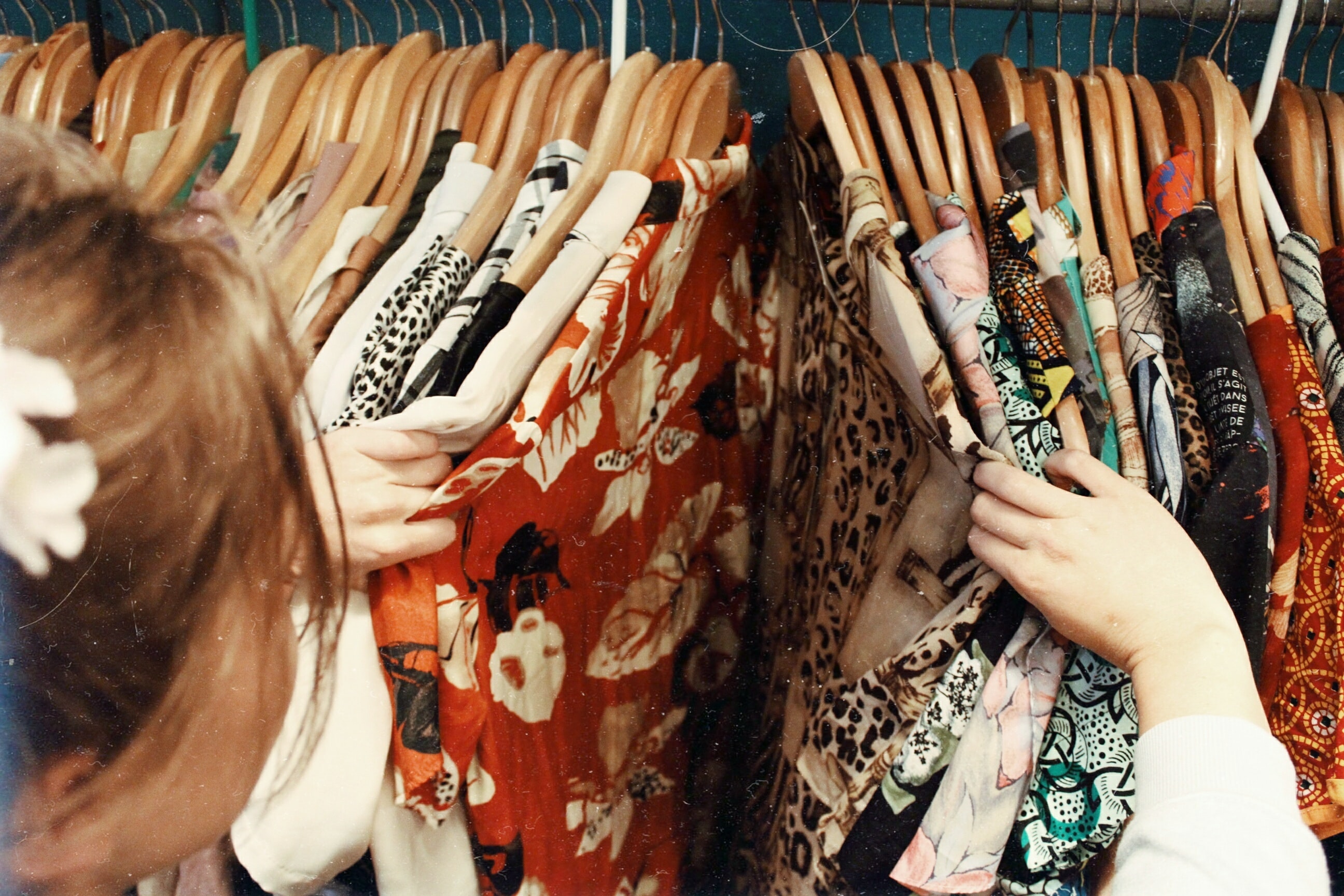 The least tangible but perhaps most powerful benefit of platforms like Depop is their ability to make thrift shopping cool. When I was younger, my mum would drag me into a charity shop and I would either stand outside scowling or pull my hood up and mope around the shop floor hoping the ground would swallow me up.
But today, the stigma around charity shopping has dissolved. By making it cooler, Depop and places like it could even be said to have made second-hand shopping more accessible – and they have at the very least increased the visibility and popularity of the second-hand clothing market.
Should we be ignoring the negative environmental implications of shopping fast fashion because of the increasing cost of second-hand clothes? Definitely not.
The app-based marketplace has become saturated and finding a bargain is often much harder. The exclusivity and nostalgia of 'vintage' clothes remains a massive selling point, as does the environmental benefits of shopping second hand.
But if it's a plain sweater or a 90's mini bag you're after, many people find it cheaper and easier to buy fast fashion.
The problem is that, when you say fast fashion is cheaper than shopping second hand, it's a big generalisation in many cases. It might be cheaper at point of purchase, but once you consider the material, construction and provenance, the cost – in carbon emissions if nothing else – stacks up fast.
Fashion is said to be the second most polluting industry in the world – worse than international aviation and shipping combined (source).
I'm a very conscious shopper and during the Covid-19 pandemic, where online shopping sales soared, I became even more aware of the demand for fashion– a demand that hasn't seemed to slow down even when we're locked up inside our own homes.
ASOS and Pretty Little Thing saw profits soar this summer, loungewear became a lockdown must-have as we transitioned to working from home and Friday night quizzes in front of our screens. Despite an increasing level of awareness of what the fast fashion industry is doing, sales don't seem to be slowing down.
So what's the solution, if second-hand clothing is getting expensive and fast fashion is so bad for the planet?
Some of the big retailers have spread their wings into 'recycled' ranges, which can be worth considering – though remember to check their credentials and make sure they're not just slapping a sustainable label on something that really isn't.
But no matter how many supposedly eco-friendly ranges these retailers put out, it's hard to see the positive impact when the other thousands of collections they churn out repeat the same sad story – cheap labour, cheap materials and throwaway trends.
My solution is this: be more conscious of how you're shopping. There's no black-and-white solution, no all-or-nothing answer. For me, it's about weighing up the pros and cons and making an informed decision.
Here are my tips for being a conscious shopper:
Educate yourself: brand new garments have a hefty carbon footprint attached to them. If you want to become more sustainable, do some investigating and see what materials brands are using and where they are sourced from – transparency is key! Take a look at H&M's 'product background' feature. If you can't find exactly where the clothes are coming from, that's usually a red flag.
Shop second-hand (an obvious one I know): Look at Depop, Ebay, Vestaire collective, ASOS marketplace, charity shops, vintage shops and car bootsales. It might be getting more expensive, but you're often paying less money for longer-lasting pieces.
Get your key transitional pieces: This is one of my favourites. I've got a few staple coats, bags and jeans. I rotate these all the time and I've had most of them for years, and will have them for a lot of years to come. Think of them as an investment.
Look after your clothes! I can't stress this enough, especially for items you've really invested in. Wash your denim inside out and care for your cashmere and delicates (just check the care labels if you're not sure).
We're not going to change the fashion industry overnight. But if we all start taking more care over where our clothes are coming from and what we do with them, we can take important steps in the right direction.
"Buy less, choose well and make it last" – Vivienne Westwood