With the news cycle dominated by the coronavirus, it can be easy to forget that the calendar is still ticking onwards and important dates continue to roll around.
Perhaps our favourite of those important dates is today: April 22nd 2020. Earth Day. A day people all over the world stop to take stock of the fragile planet we call home and how we can do better at taking care of it.
At Six, we're constantly re-evaluating our environmental impact and trying to improve it.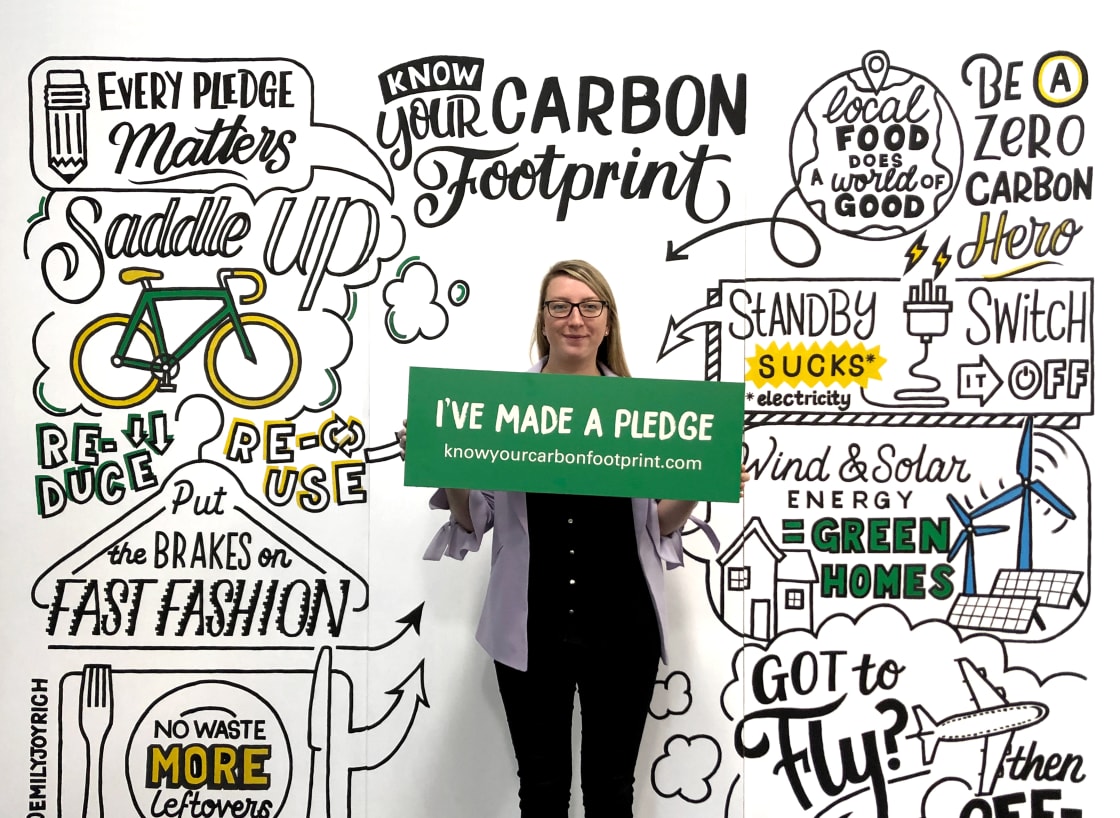 We're proud to take on projects that seek to make positive change, such as Know Your Carbon Footprint. As we continue to work with BP Target Neutral, the opportunity to bring our creativity and experience to the fight against climate change is one we intend to make the most of.
Additionally, as part of our ongoing partnership with Lloyds Banking Group, we are helping to focus on the transition to electric vehicles and steer UK commercial fleets down the road to zero carbon.
And we're not just trying to do good through our client work.
Our Green Team gets creative all year round to improve our sustainability credentials. In 2019, we went (almost) paperless, switched from plastic milk bottles to glass, changed our materialistic Christmas habits, and so much more. Curious to see what we did? Watch the round-up video on our Instagram!
While continuing our green endeavours, our key focus this year is putting in the legwork to become a certified B Corp company and join the likes of Innocent, Abel & Cole and Patagonia. B Corps must meet stringent targets for transparency, social and environmental performance and legal accountability – basically, they need to make sure they are balancing profit with responsibility to the world.
B Corps are accelerating a global culture shift to redefine success in business and build a more inclusive and sustainable economy. – About B Corps
We intend to achieve B Corp certification by the end of 2020. It will cement what we already know about ourselves: we are constantly working to leave the world better than we found it.
On Earth Day in particular, we know that's a goal we share with people and businesses all over the globe.
Get in touch and let us know what your sustainability goals are for this year.