Despite all the things the COVID-19 pandemic has inevitably affected this year, one project in our community has managed to find its way to completion – and it's a project I'm so excited to have been part of. It was driven by the burning desire to rejuvenate an unloved patch of Easton.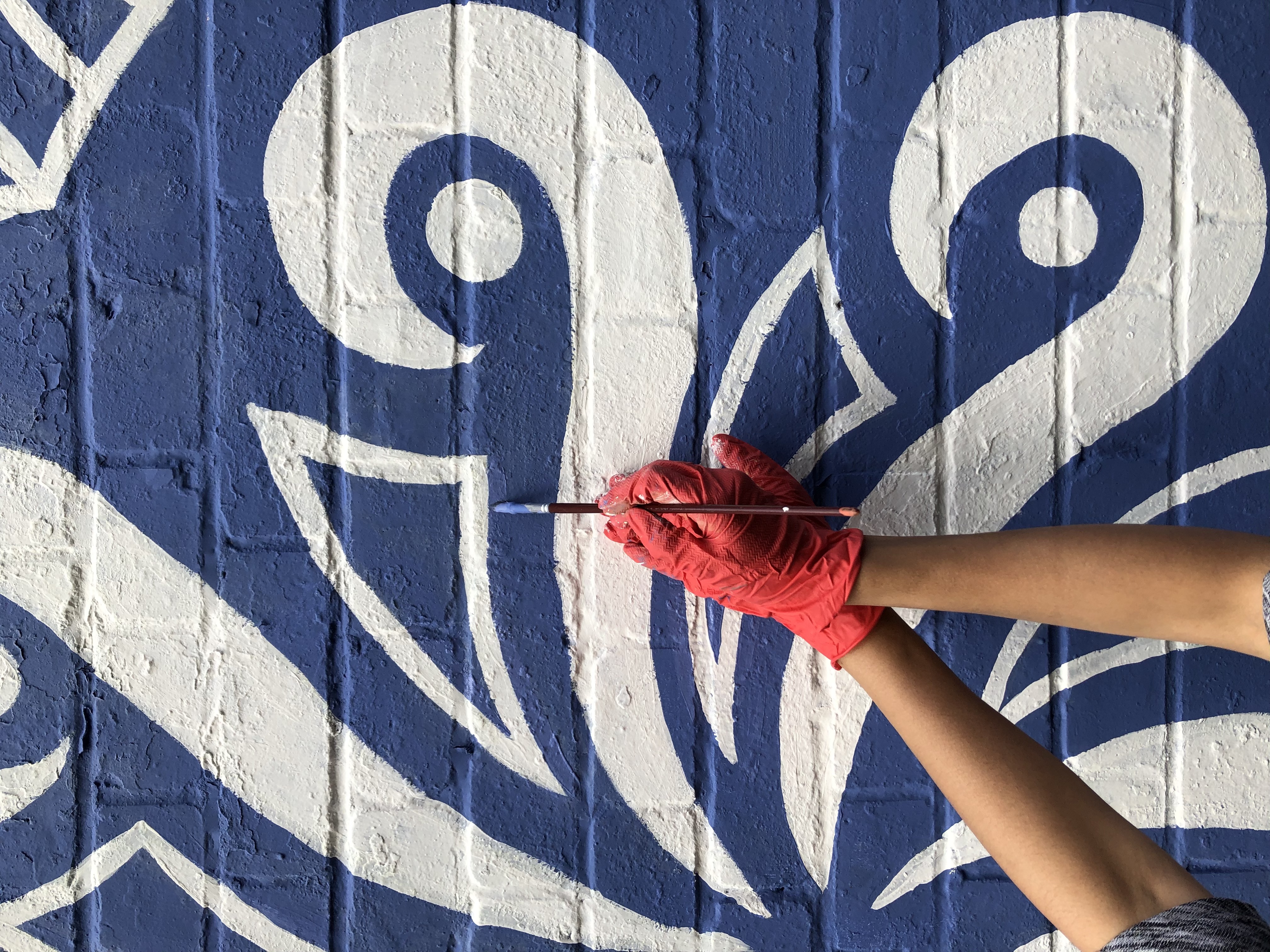 The spot in question is Stapleton Road train station. It sits just next to the thriving multicultural hub of St Marks Road, which was voted the greatest street in the United Kingdom at the 2020 Urbanism Awards (that's a pretty big deal). But for such a good location, this small but vital city train station doesn't get much use.
In fact, it's been so unloved that, up until last year, there was no way for wheelchair users or pushchair-pushers to even access platform 2. Talk about inconvenient.
So, last year, Severnside Community rail partnership put out a call for local artists to get involved and help rejuvenate Stapleton Road.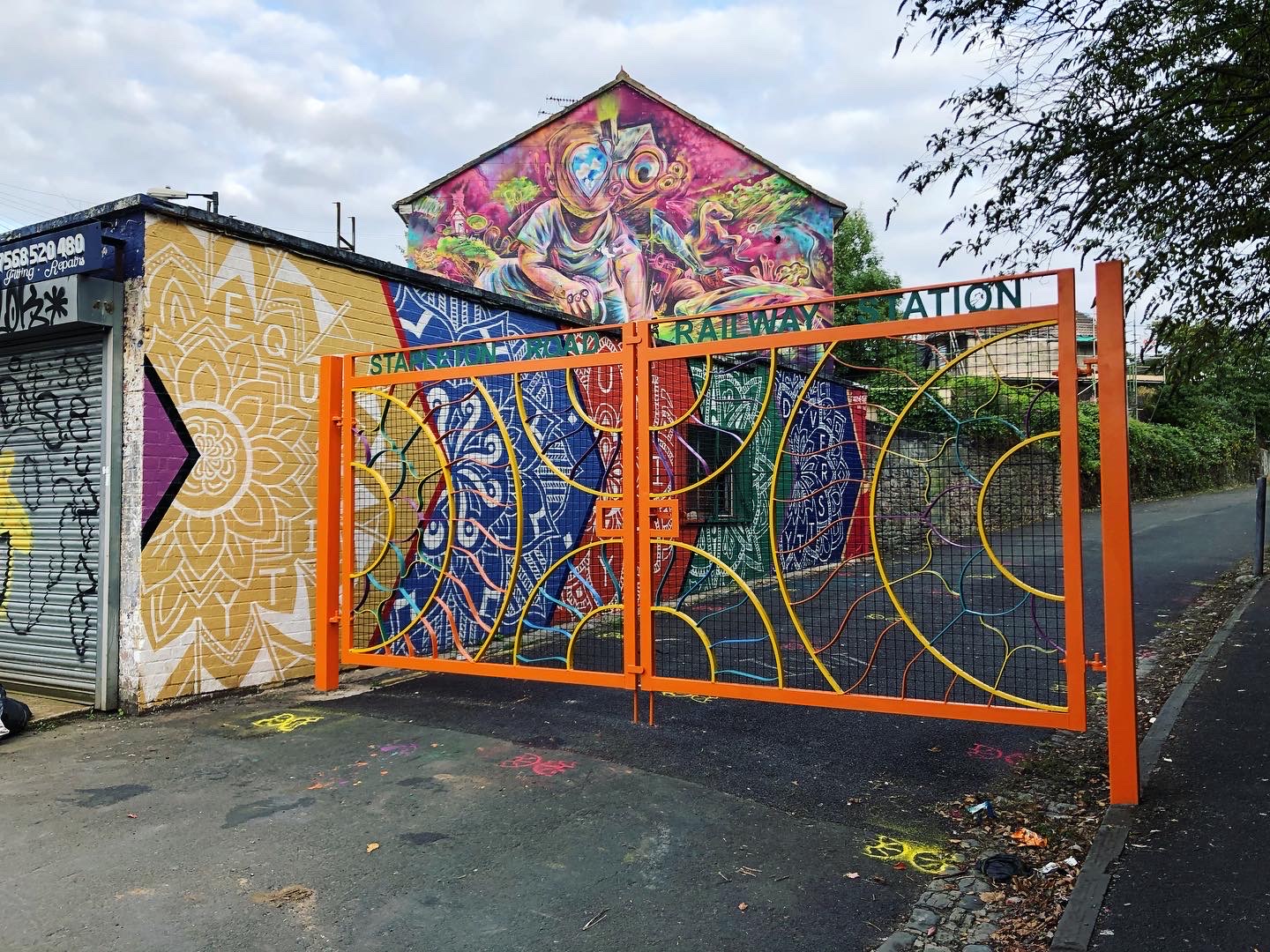 The Stapleton Road project
The steering group commissioned three artists: Anna Higgie, to paint a container next to the ramp; Peace of Art, a diverse female street art group, to paint the 10m wall leading up to the station; and metalwork specialist Mary Reynolds, to transform the gates at the bottom of the road.
This is exciting for another reason. The world of street art is dominated by men, so for a big project like this to have an all-female crew behind it is both unusual and an encouraging step towards equality in the arts.
Easton itself, where Stapleton Road station lies, is one of the most diverse and deprived areas of the city. It felt right that Peace of Art, a majority BAME group, could be involved.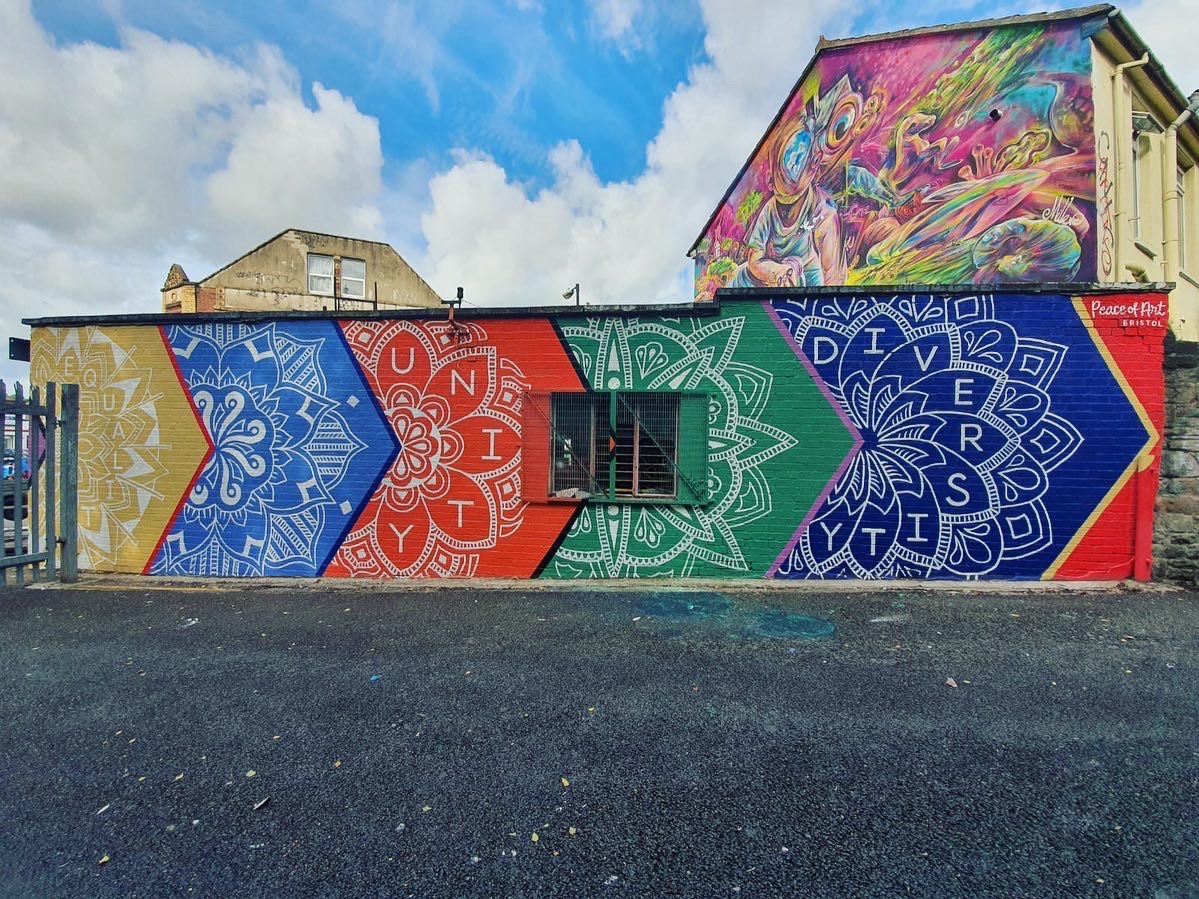 Giving the community a voice
As much as I love the street art greats from around the world descending on Bristol for Upfest every year, there's something really special about creating art with the people who actually live here. The people to whom these streets belong. It comes with a greater sense of purpose for the artists too – their art can reflect the real community it represents.
I've got a personal connection to the work too. I helped set up Peace of Art in 2018 at Baggator in Easton, and started leading street art sessions for local women. I still do art with them regularly, and getting involved at Stapleton Road was a fantastic chance to work with them yet again.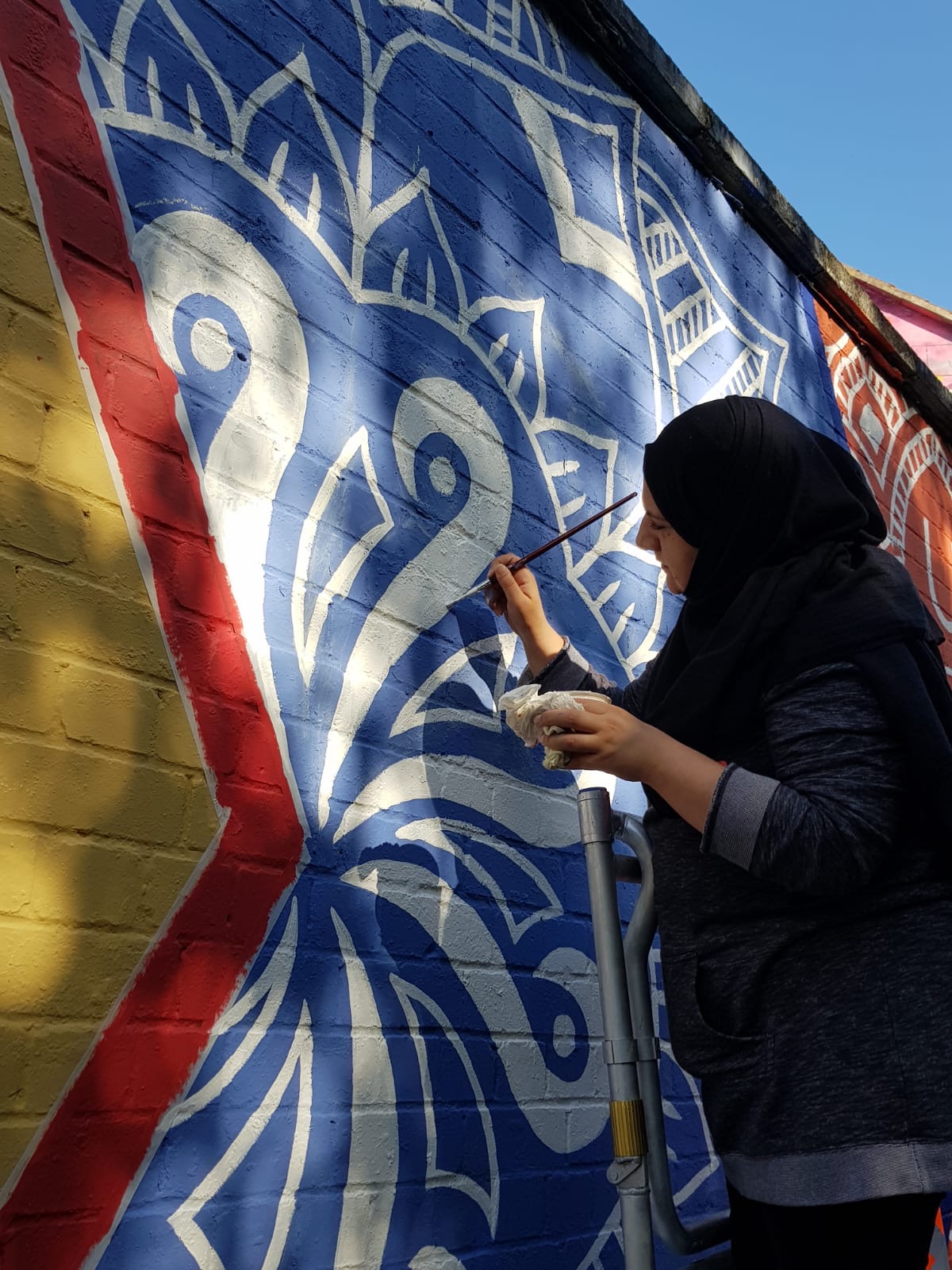 The group has developed over the years, and this was their first commissioned work. It feels pretty special that they were painting just around the corner from their practice walls in Easton.
It's so important to amplify the voices and ideas of those who are socially disadvantaged in society. Diversity is a big issue in the creative industries and it's projects like this which can start to tackle that – and prove that putting women and BAME artists to the forefront produces superb, inspiring art.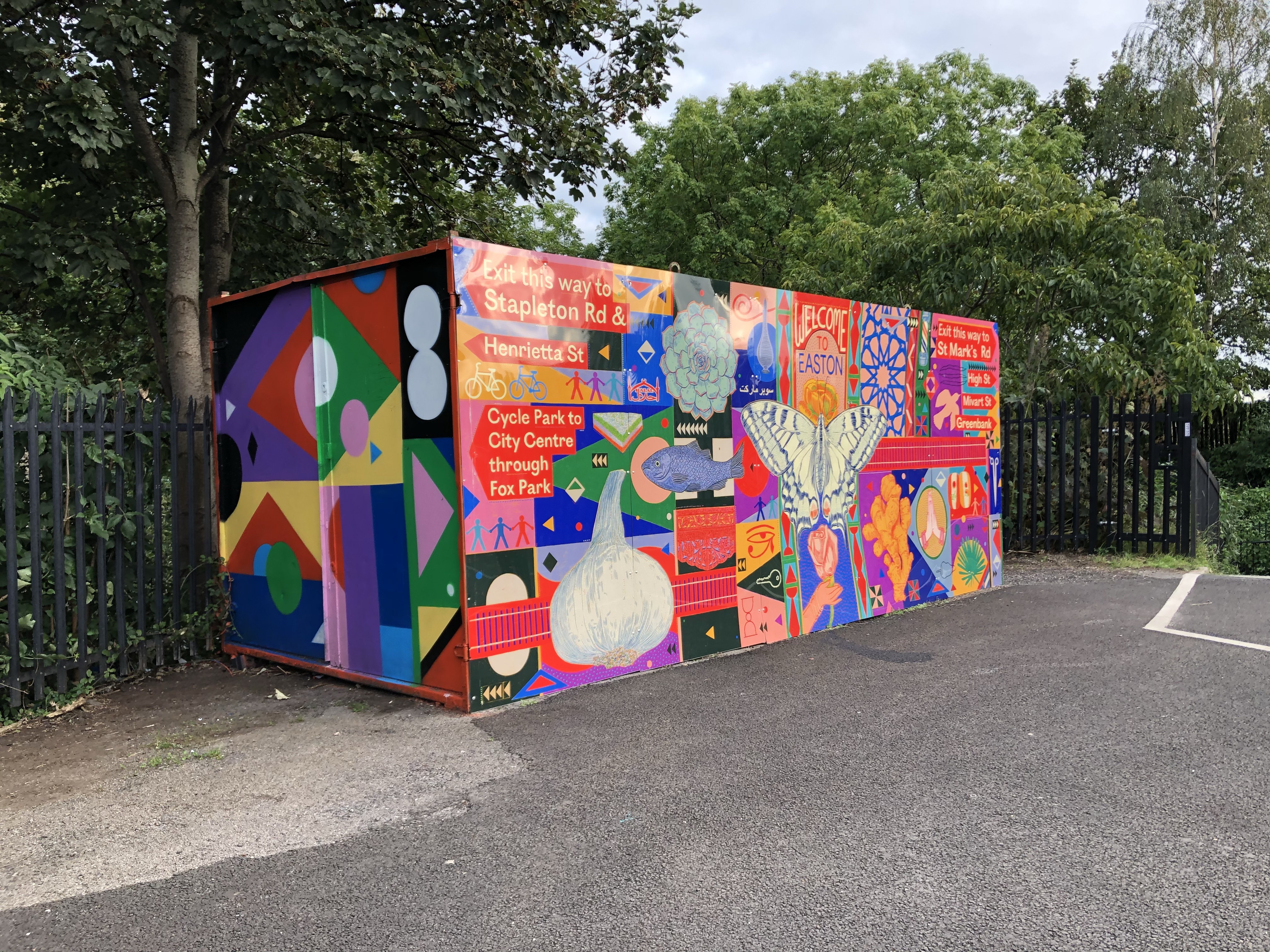 You can follow Peace of Art's creative journey on instagram at @peace_of_art_bristol
And next time you're in Easton, pop along to Stapleton Road train station to see what a difference they've made.